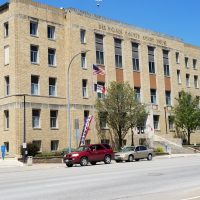 Burlington, Ia-  On Thursday, March 19th, Governor Reynolds signed a Proclamation of Disaster Emergency Due to the COVID-19 Pandemic ordering the increase of penalty or interest be waived related to March property tax installments, which end on April 16th, unless sooner terminated or extended.
The Des Moines county treasures office clarifies that this order only suspends the increase of penalties and interest for the March tax installments.
Payments must be made online, mailed, or deposited in the Treasurer's Office dropbox.
Online payments can be made at www.iowatreasurers.org  by credit card or E-check by 11:59 P.M. on April 16th, 2020.
If you have any questions, contact the Treasurer's Office at (319)-753-8252.