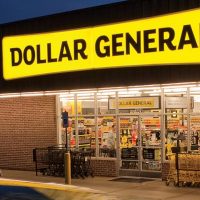 Goodlettsville Tn-  Dollar general announced plans to hire 50,000 new employees by the end of April.
In a press release Monday, the company announced that they would be doubling their hiring rate as they work to support customer's needs.
Katherine Reardon, Dollar General's Senior VP stated in the release that the company "Invites individuals looking to start or grow a career as well as for those whose job may be temporarily impacted by COVID-19, to apply for opportunities to help further our mission of serving others."
Dollar General currently operates over 16,000 stores in 45 states.