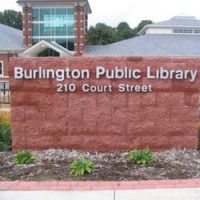 Burlington, Ia- With certain COVID-19 related restrictions having been lifted, The Burlington Public Library is allowing residents to check out physical items again.
However, this only means that curbside services have returned, and not that the library itself is open again.
The library's curbside services will run from 2 to 6 PM Monday through Friday, and orders for items must be placed the day before pickup by 5 PM.
Items available for pickup include books, music, movies, and more.  Digital services will also continue to be offered.