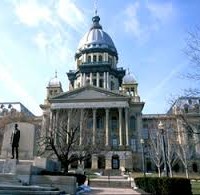 Springfield, Ill. (The Chicago Tribune)- The Illinois House on Thursday passed legislation to expand Illinois' vote-by-mail program in advance of November's general election.
According to the Chicago Tribune the legislation would direct election authorities to mail or email official vote-by-mail applications for the Nov. 3 general election to any voters who applied for an official ballot in the 2018 general election, the 2019 municipal elections or the March 2020 primary.
Voters who submit their application for a mail-in ballot before Oct. 1 would receive their ballot no later than Oct. 6.