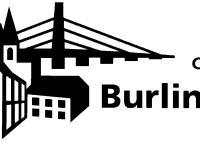 Burlington, Ia- This (Tuesday) evening, Burlington residents will hold a peaceful protest in response to the Death of George Floyd at the hands of a Minneapolis Police Officer.
Event organizers insist that the event will be a peaceful one.  The protest begins at 6 PM outside the Burlington Police Department.
Some Stores in Burlington closed early Monday evening, and even barricaded doors amid rumors of busloads of violent protestors coming to town, however, these rumors turned out to be false.