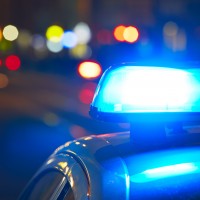 Burlington, Ia (The Beacon)-   Police are looking for a vehicle in connection to a shooting that happened around 11 PM Monday Night near South and 12th Street.
Police found several shell casings but did not find any property damage and no-one was injured.
Multiple shots were fired, but it is unknown how many.
Police told the Burlington Beacon that no motive has been determined, and the only suspect description they have is the car they were driving, a dark SUV.
Anyone with information on this matter should contact the Burlington Police Department.