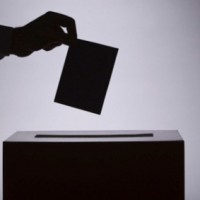 Burlington, Ia- The results are in for the 2020 June Iowa Primary.
Republican Joni Ernst will face Democrat Theresa Greenfield in November for a seat in the U.S. Senate.
The position of 2nd District Representative opening due to Dave Loebsack stepping down will be contested between democratic winner Rita Hart and GOP winner Marianette Miller-Meeks.
Tim Goodwin defeated Burlington city councilman Matt Rinker for the State Senate District 44 Republican nomination and will face Democrat Tom Courtney who defeated challenger Rex Troute.
George Rinker won the Republican nomination for Des Moines County Sherriff and will take on Democratic nominee Kevin Glendenning in November.