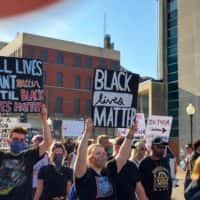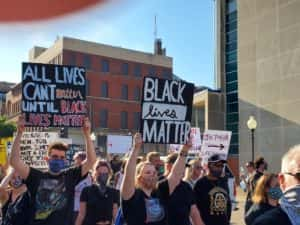 Burlington, Ia- Over 500 people gathered in downtown Burlington Tuesday evening for a peaceful rally and vigil in honor of George Floyd, the man who died in police custody in Minneapolis.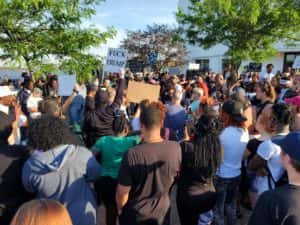 Demonstrators began by gathering in front of the Burlington Police Station before engaging in a brief march to the riverfront, where several people gave speeches and expressed their views on the situation.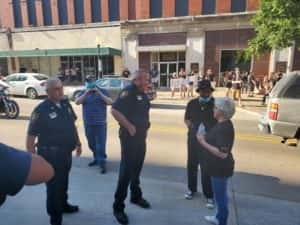 Burlington Police Chief Dennis Kramer and Mayor Jon Billups  were also among the crowd to show their support.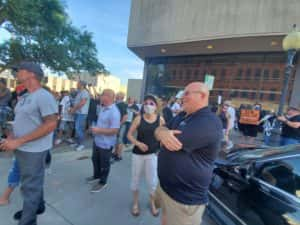 Protest organizer Tenyshia Chalupa expressed her gratitude that so many people attended the event.  "It means so much to the black community and, its unexplainable that feeling that I have," Chalupa said.