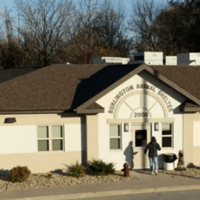 Burlington, Ia- Effective this Saturday, June 6th the Des Moines County Humane Society will be open to the public without the need for an appointment.
The shelter will be open from 3 to 6 PM Tuesday through Friday, and 1 to 5 PM on weekends.
Groups inside the building will be limited to 4 throughout the month of June.
The Humane Society asks that all visitors practice social distancing during their visit where possible, and masks are allowed but not required.  Also, they ask that if you feel sick, please do not visit the shelter until you have been cleared by a doctor.