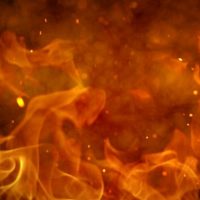 Burlington, Ia- Just after 1 AM Monday the Burlington Fire Department was called to a home at 1301 Angular Street in Burlington for a report of a refrigerator on fire.
Firefighters arrived in about 5 minutes to find light smoke coming from the home.
Firefighters located a fire in the kitchen and brought the fire under control by 1:16 AM, and there were no injuries.
The single-family home sustained an estimated $15,000 in damages to the structure and about $7,500 to its contents.  It was later determined that the home did not have working smoke alarms.
The fire is under investigation by the Burlington Fire Department and is not considered suspicious.