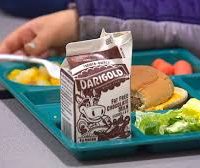 Burlington, Ia-  The Burlington Community School District will continue to offer curbside and mobile meal pick up during the summer to all kids 18 and under.
According to a news release, Meals will be served at Burlington High School, Grimes Elementary, and North Hill Elementary from 11 A.M. till 1 P.M.  Monday through Friday.
Families will not have to enter any buildings for pick-up and drive-thru services are also available.
Children are not required to be enrolled or have school identification.