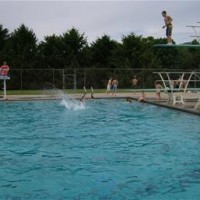 Burlington, Ia-  The Burlington City Council has yet to decide on an opening date for the Dankwardt Park Pool.
Due to COVID-19, the pool was unable to open at its usual time, and it's unclear if it will open at all this season.
The current order from Governor Reynolds, which runs through the 17th of June, could allow the city to open the pool for lap swimming and lessons only.
However, before a decision can be made by the council, the pool needs repair.
According to Community Development and Parks Director Eric Tysland, the pool's lining is falling off.  Tysland said this is covered by a warranty, but it is a long repair.
Mayor Jon Billups said the issue will be brought back up after the repairs to the pool are made.