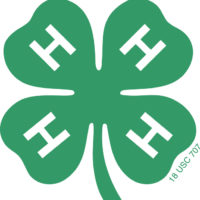 West Burlington, Ia-  The Des Moines County Extension Council has withdrawn the 4-H participation in the Des Moines County Fair due to the COVID-19 pandemic.
Barbara Kerr, Council Chair for the Iowa State University Extension and Outreach of Des Moines County, said, "The health and safety of our 4-H youth, staff, volunteers, and families are our number one priority when making this decision."
Des Moines County 4-H is home to 320 4-H members in 4th through 12th grades and 78 Clover Kids in grades kindergarten through 3rd grade. Each year, 312 youth, on average exhibit projects at the Des Moines County Fair.
For more information visit Des Moines County 4-H on Facebook or https://www.extension.iastate.edu/desmoines.