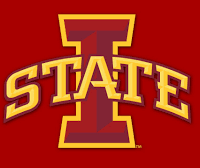 Ames, Ia-  A researcher at Iowa State University is working on a home COVID-19 test.
ISU assistant Chemistry Professor Robbyn Anand and other researchers were awarded a $55,000 grant to develop this test.
Anand says that their main focus is to make a test that is both accurate and inexpensive.
She says the test would be used to let you know if you need to see a doctor.
"We are aiming for accuracy that's competitive with the existing swabbed-based tests," Anand says. She says if you take the test and find it positive then you could know to take precautions to avoid spreading the virus and then make an appointment with a doctor.
She says they want to find a company that can mass-produce the test and keep the cost affordable.
They hope to have the test ready by this fall when kids would be going back to school.