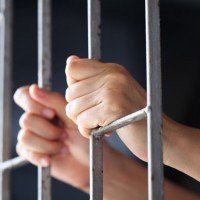 Anamosa, Ia-  A Correctional Captain was assaulted by an inmate at the Anamosa State Penitentiary Tuesday.
The captain was working in a unit when an inmate approached him from behind and struck him multiple times with a pointed piece of aluminum. The additional staff that were in the area came to the captain's aide immediately and were able to assist in restraining the inmate. In the process of responding to the incident, a counselor also received injury when she was kicked by the inmate.
The captain that was assaulted was taken to the local hospital to be seen for his injuries and has since been released to return to duty. The counselor was also taken to the hospital to be seen for her injury. The inmate was reviewed by facility medical staff and found to have not suffered any major injuries.
This incident remains under investigation.