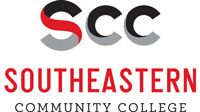 West Burlington, Ia (The Hawk Eye) –  Southeastern Community College will be resuming in-person classes in August at its West Burlington and Keokuk campuses, and things will look a bit different.
Due to the COVID-19 pandemic, the college has made several changes in an attempt to curb any potential spread of COVID-19.
SCC President Michael Ash told The Hawk Eye, "Our goal is that we're providing a safe college both in action as well as in perception."
Some of these changes include Requiring masks for both students and staff, increasing cleaning and sanitation, changing seating in classrooms and facilities to encourage social distancing, and eliminating self-service food stations in the cafeteria.
Student-Athletes begin move-in to residence halls on August 10th.  In-person classes begin on August 19th.