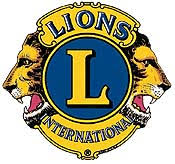 Burlington, Ia-  The Burlington Noon Lions Club has announced the cancellation of the 2020 Oktoberfest event.
The Noon Lions Club made the announcement Wednesday that the event was canceled due to concerns over the ongoing COVID-19 pandemic.
"The Burlington Noon Lions Club is extremely grateful for the many years of support for the Oktoberfest event," the release said, "But, we feel it is imperative to help keep our community safe and to respect the many businesses who are already making sacrifices."
The annual event is usually held at Community Field during the first weekend of October.