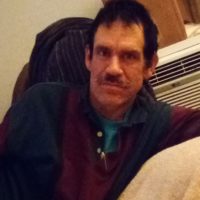 Burlington, Ia-  The Burlington Police Department is once again asking for help from the public in locating a missing Burlington Man.
50-year-old Troy Daugherty of Burlington went missing on July 14th.  He was last seen that morning in the area of the 900 block of south 7th street.
He walks with a limp and has diminished cognitive abilities.
During Daugherty's last contact with neighbors, he did not give any indication that he would be traveling anywhere other than in the Burlington or Cedar Rapids area.
Anyone who has information as to the whereabouts of Mr. Daugherty is asked to call the Burlington Police Department at 319-753-8366, Crime Stoppers at 319-753-6835 or DESCOM at 319-671-7001.