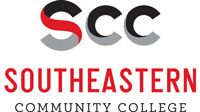 West Burlington, Ia-  Southeastern Community College has announced the recipients of the 2020 Distinguished Alumni Award.
In a news release, the school announced they will be holding receptions for this year's Distinguished Alumni honorees prior to the August 1st graduation ceremony.
West Burlington 2020 Distinguished Alumnus, John Schulz, will be honored at a reception at 11 a.m. in the banquet hall at Burlington Memorial Auditorium.
Keokuk 2020 Distinguished Alumnus, Dr. Gary Mansheim, will be honored at a reception at 5 p.m. at Keokuk High School, the site of this year's Keokuk campus commencement.
Schulz and Mansheim will present keynote speeches during their respective commencements.
To work around the pandemic, both ceremonies were moved to August 1 after students requested to hold in-person commencements. West Burlington's commencement will begin at 1 p.m.; Keokuk's will begin at 7 p.m.