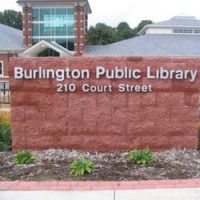 Burlington, Ia- Starting Monday, August 3rd, the Burlington Public Library is expanding its hours to be open for browsing, checkout, computer use, and reference services from 10-6 Monday through Thursday and 10-4 Friday and Saturday. Curbside pickup of materials will continue to be available during those hours.
Services that remain unavailable include meeting room use, in-building laptop checkout, and in-person tech support. Seating is limited to computer stations only. All high touch items, such as toys, puppets, tablets, and games, have been removed temporarily.
To ensure the safety of the public, library staff will be wearing masks and signs will be posted reminding customers to socially distance.  Hand sanitizer will also be placed at various locations around the library.
For more information visit the Burlington library website, here.