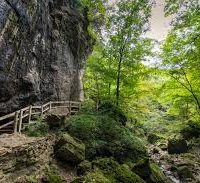 Des Moines, Ia-  Four Iowa State parks remain closed to all visitors due to damage sustained from Monday's storm.
Other parks remain open while cleanup efforts continue.
The state parks that are closed are: Palisades-Kepler, Pleasant Creek, Lake MacBride, and Wapsipinicon. Parks that are partly open as cleanup gets underway include: Big Creek, Ledges, Pine Lake, Walnut Woods, and Rock Creek.
Damages are still being assessed, so there is no dollar figure yet on repairs or any idea of how long it will take to reopen facilities.