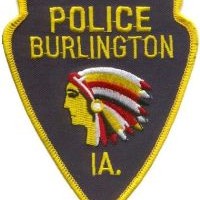 Burlington, Ia-  The Burlington Police Department has launched the Virtual Neighborhood Watch program.
The Burlington Police Department is reaching out to Burlington residents and business owners with doorbell cameras or exterior video surveillance for help in keeping our community safe.
You can do this by registering your security equipment with the virtual neighborhood watch.
The program allows residents and business owners to register the availability of security camera systems or doorbell cameras with the  Police Department. The BPD will then more readily know the locations of nearby video cameras and will contact the owner if needed.
Police will only contact registered camera owners if a criminal incident occurs within the vicinity of the respective security camera and if the detectives believe the footage could assist in the investigation. Detectives would then ask the registered camera owner to let them review the video during the time period in which the incident occurred.
The BPD will not have remote access to cameras, and cannot access your cameras without the owner's knowledge.
Authorized detectives will only have access to the owner's name, address, and contact information. Being a part of the Virtual Neighborhood Watch Program is completely voluntary, and you can ask to be removed from the program at any time.
For more information, visit the City of Burlington website, or the Burlington Police Department Facebook Page.