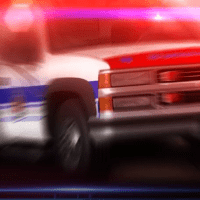 Louisa Co., Ia-  A Burlington man died in a traffic accident Friday evening on US Highway 61 in Louisa County.
82-year-old Hermann Schafer of Burlington was driving south on US 61.  While taking a curve, Schafer drove onto the road's left shoulder.  He overcorrected to get back onto the road, crossed the center line, and was struck head-on by another vehicle.
Schafer died at the scene, while the occupants of the other vehicle, 57-year-old Andrew Beaver and 56-year-old Rebecca Beaver were transported to Great River Medical Center.
The Iowa State Patrol is investigating the crash.