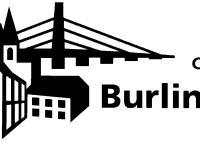 Burlington, Ia-  The City of Burlington has named a new interim police chief who will take over the department in October.
On Monday, the Burlington City Council announced that police Major Jeff Klein will serve as the interim chief once Chief Dennis Kramer steps down this October.
City Manager Jim Ferneau said Major Klein has "Graciously agreed" to fill the position and that he "wholeheartedly recommends him filling that position for the interim."
The City in the meantime will hire the consulting firm Cayler Consulting to assist the city in hiring a permanent police chief.