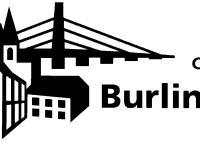 Burlington, Ia-  Former Burlington City manager Jim Ferneau will now officially serve in the same position on an interim basis until a new city manager can be found.
At a special city council meeting Tuesday, the council approved the contract for Ferneau to serve as interim City manager until a new one can be hired.
Burlington Mayor John Billups said "What we did was we entered into a contractual agreement with Jim Ferneau to be a contract worker for the city.  He will perform all the normal duties of a city manager for at least the first 30 days."  "After that, we're going to focus on having him help us get through the budget sessions and also the union contract negotiations and of course the search for the new police chief," Billups said.  "Our department heads stand ready to do their jobs to the fullest of their abilities and Jim has graciously agreed to help us through this process until we find his replacement."
Billups said that the city has requested bids for consulting firms to assist in the hiring of a new city manager, but he stated the whole process could take a minimum of four to six months.