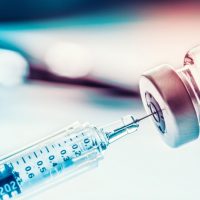 Burlington, Ia- Des Moines County Public Health along with Des Moines County Emergency Management and the CERT team will be holding a Drive-Thru Flu Clinic.
The Clinic will be held on Wednesday, October 14th, at St Mary's Catholic Church in West Burlington from 10 am to 3 pm.
Both adult and child flu vaccines will be administered. The cost for the flu shot is $35 and Medicaid, Medicare, Blue Cross Blue Shield, and Vaccines for Children will also be accepted.
There will be a limited amount of free vaccines available for people up to 65 years of age who meet the criteria.