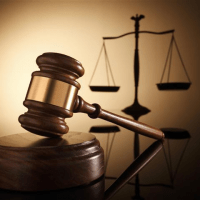 Burlington, Ia (The Hawk Eye)-  The man accused of aiding and abetting in the murder of Demarcus Chew has been denied a new trial.
The Hawk Eye reports that Emmanuel Spann, who was one of the five men charged in Chew's death had asked for a new trial after it was revealed a codefendant gave false testimony during Spann's trial.
Spann was convicted back in February of Aiding and Abetting in Chew's murder and was the only one of five who had been convicted of first-degree murder.  Three co-defendants took pleas deals for sentences between 15 and 20 years, while a fifth man was convicted on lesser charges.
A sentencing hearing for Spann, who faces a mandatory life sentence, has not been set.