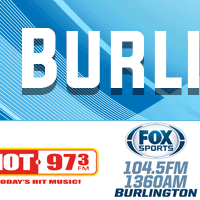 You've got a long list of people on your shopping list for the holidays. We've got a long list of gift options at the Bid on Burlington dot com Holiday Auction!
Preview week starts November 1st, Auction week starts November 8th! We've got gift items and gift certificates from local stores including:
Aaron's
The Sew N Sew Shop
Musician's Pro Shop
Martini's Grille
Your Dream Home Furniture and Floors
Shop for delightful gifts and certificates from downtown Burlington businesses including:
Bent River Brewing Company
The Art Center of Burlington
Gypsi on Jefferson
Red Screen Door
Mundt Musical Instruments
Outdoor enthusiasts will be thrilled with something from:
American Outdoors – Mrs. Doe Pee's Buck Lures
Nick's Cycling and Fitness
Oakland Mills Nature Center
Flint Hills Golf
Of course, we've got things for kids of all ages from:
Burlington by the Book
Grandpa's Homemade Ice Cream
Kenny's Roller Ranch
Mazzio's Pizza
We haven't forgotten your pets! Check out items and certificates shops including:
Bark N Play Daycare and Suites
The Bark Spa
Horse and Hound Country Store
Preferred Pet Containment
New gift items and certificates are popping up all the time, so keep checking back, and don't forget, preview week starts November 1st and runs through November 7th. Stop in to see what's available from shops including:
Subarena
Four B Tack and More
Sleepy Hollow Custom Furniture
Holistic Gypsiez
Schlueters Auto Service
As well as:
The Broom Closet and Healing Haven
Kelly O'Shea's Pub
American Hair Academy
Cambre House
George's Lawnmower
The Furniture Store
And more!! Whether you're looking for a present or stocking stuffers, Holiday gift ideas abound at the BidOnBurlington.com Holiday auction! November 8th through the 15th with a special sneak peek week starting November 1st.
Go to BidonBurlington.com to register to bid today and check back regularly as new items pop up daily. That's BidonBurlington.com.
Brought to you by Pritchard Broadcasting.