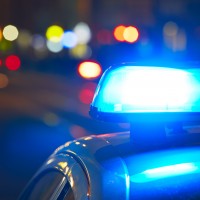 Burlington, Ia-  Police are investigating a shooting that occurred Wednesday night that left one person dead.
According to a police report on Wednesday, November 11th 2020 at approximately 11:00 pm, the Burlington Police Department responded to the 2200-block of South 10th Street regarding a report of shots fired. Upon officer's arrival, they located two individuals inside a residence with gunshot wounds. A 24-year-old female was pronounced deceased at the scene and a 26- year-old male was transported to Great River Medical Center in West Burlington for medical treatment of non life threatening injuries.
The 24 year old female was identified as Riley Degn Smith of Burlington
The Iowa Division of Criminal Investigation (DCI) is assisting the Burlington Police Department with the ongoing investigation.
Anyone with information about this incident is encouraged to call the Burlington Area Crime Stoppers at (319) 753-6835 or the Burlington Police Department's Criminal Investigations Division at (319) 753-8375.