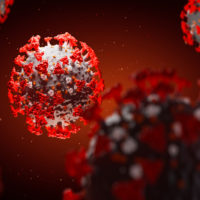 Burlington, Ia-  The number of COVID-19 cases in Des Moines County continues to rise.
According to the latest data on the state's coronavirus tracking website, 89 positive cases were reported Wednesday, bringing the total number of positive cases in the county to 2,150 since the start of the pandemic.
A total of 1,129 people in the county have recovered from the virus and sadly, 13 people have died from it.
According to the website, in RMCC region 5, 276 people have been hospitalized, with 57 in ICU's and 28 on ventilators.