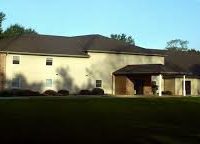 Burlington, Ia-  A Burlington Church is once again distributing free boxes of food to the community.
This Week, Calvary Baptist Church will once again be receiving upwards of 1,200 food boxes from the USDA's "Farmers to Families Program" designated for Des Moines County.
Calvary Baptist will be distributing these free boxes to the community on Saturday, November 21, from 8:00 am – Noon, or until all the boxes are gone (whichever comes first).
This is on a first-come, first-serve basis.
If you would like one of these boxes, plan to drive through the church's parking lot by entering the driveway at 2710 West Avenue in Burlington, IA this Saturday. Church individuals will be on hand to load the box into your vehicle for you.
Once you have received a free box of food you will be able to exit out the back parking lot onto Cathmar St. or Easy St.
More information can be found on the Calvary Baptist Church's website at www.calvarybaptistburlington.org or by calling the office at 319-752-4406.