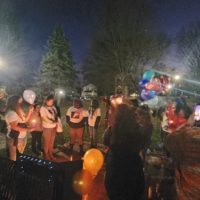 Burlington, Ia-  On Monday evening, a candlelit vigil was held at South Hill Park in Burlington to remember the victim of a shooting that occurred last week.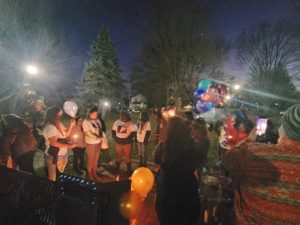 Over 20 people gathered in the park to honor the memory of Riley Smith by lighting candles in the shape of her name, as well as releasing balloons.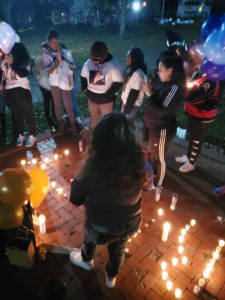 Smith received a gunshot wound to the head at her home 0n Wednesday, November 11th, and was pronounced deceased at the scene.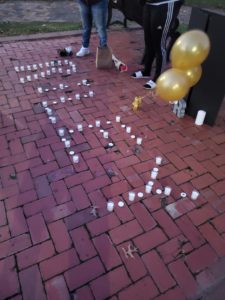 Smith's mother, Hilary Hanna of Oregon Illinois addressed the crowd saying,  "It's important that we remember domestic assault victims and survivors should be remembered and not the person who commits the crime."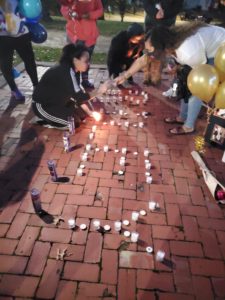 Hanna also praised Burlington first responders for their response to the shooting and how hard they tried to save her daughter's life.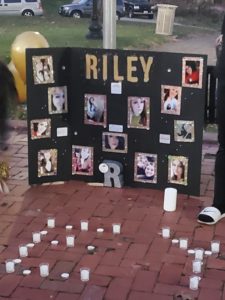 Burlington police have made one arrest in the case. 26-year-old Kevin lee of Burlington was arrested Saturday, November 14th at Great River Medical Center and charged with first-degree murder.  He is being held on no bond at Des Moines County Jail.