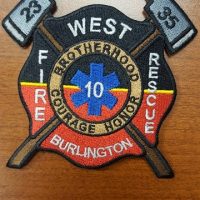 West Burlington, Ia-  The West Burlington Fire Department has announced the first annual Fill the Stocking Campaign to help raise money for Toys for Tots.
Firefighters will be out in force over the next few weeks collecting cash donations for both Toys for Tots and their annual Adopt a Family Program.
West Burlington Fire will be out on Wednesday, November 18th from 3:30 pm until 5 pm and Friday, November 20th from 3 pm until 5 pm. On Wednesday members will be at Broadway and Agency St's. On Friday members will be near the RecPlex at Division and Broadway. Look for firefighters in bunker gear and Santa hats.
If you can't make it out this week, firefighters will be out the next few weeks, with dates and times to be determined.
For more information, visit the West Burlington Fire Department Facebook Page.