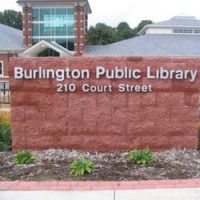 Burlington, Ia-  The Burlington Public Library has announced the suspension of some in-building services due to increased community spread of COVID-19.
Other services such as the Curbside Library, Reference and Tech support over the phone or online, and the Digital Library are still available.
Take and Make Kits are still available curbside to compliment the library's virtual programs and classes, and returns can be made through the outside book return accessed from the Main Street entrance.
For more information, visit the website at www.burlington.lib.ia.us or follow the library on Facebook.