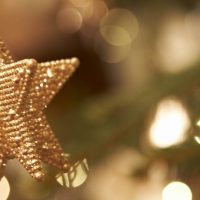 Burlington, Ia-  Burlington Riverfront Entertainment on Saturday, November 28th will host their 2nd annual Tree Lighting Ceremony.
The countdown and lighting of the tree will be at 6 PM in the Memorial Auditorium Parking lot followed by the arrival of Santa Clause.  All who attend are required to stay in their vehicles due to COVID-19 restrictions.
For those who cannot attend the event in person, it will be available to watch via the Memorial Auditorium Facebook page.