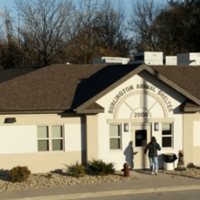 Burlington, Ia-  Des Moines County Humane Society is offering a short-term discount on animal adoptions.
The Hawk Eye reports that the $50 discount on adoptions runs through the 10th of January on all pets for the first 21 adoptions of the year.
Animals available for adoption can be viewed on the Humane Society Facebook page.  In-person shelter visits are by appointment only.
Call the shelter at (319) 753-8389 to schedule an appointment.