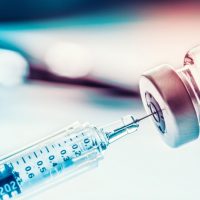 Burlington, Ia-  According to Des Moines County's Public Health Director, COVID-19 vaccines should be available to those who want them by summer.
Des Moines County Public Health director Christa Poggemiller told the Burlington Beacon Tuesday that both the Pfizer and Moderna Vaccine are being administered to the Phase 1A priority populations of Iowa, which is made up of healthcare providers, and staff and residents of long-term care facilities.
"While right now, the vaccine is being made available to the priority populations, it is anticipated that by mid-2021, there should be enough vaccine for anyone who wants to receive it," Poggemiller said.
In the meantime, Poggemiller says that residents should maintain the same practices to prevent the virus, such as wearing facemasks, social distancing, and frequent hand washing.