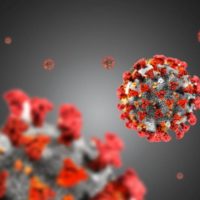 Des Moines, Ia-  The Iowa Department of Public Health reported 11 additional COVID-19 related deaths on Sunday along with 1,330 new positive cases.
TV station KCCI reports that on Sunday the total number of COVID-19 cases in Iowa since the pandemic began reached 296,441 with 4,138 total deaths.
Hospitalizations in Iowa are continuing to trend down.  541 Iowa residents are now hospitalized with COVID-19 with 105 patients in ICU's and 41 on ventilators.