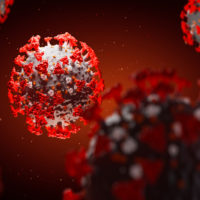 Des Moines, Ia-  The Iowa Department of Public Health on Monday reported an additional 425 new positive cases of COVID-19.
These new cases bring the total number of confirmed positive cases of the virus in Iowa to 296,866 since the start of the pandemic.  1 additional death was also reported, bringing that total to 4,139.
Hospitalizations in Iowa which had been steadily decreasing saw a slight increase.  555 people in the state were hospitalized with COVID-19, up slightly from the day before, but the number of people in ICU's decreased slightly to 96, with 36 on ventilators.
A total of 1,396,435 tests have been performed in Iowa, and 256,151 people in Iowa have recovered from the virus.