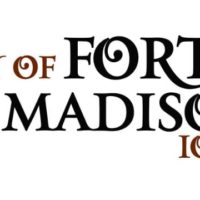 Fort Madison, Ia-  The Fort Madison Historic Preservation Commission has met its $5,000 fundraising goal for the Cemetery Restoration Project.
In November, an anonymous donor challenged the Historic Preservation Commission to raise $5,000 for the Commission's City Cemetery Restoration Project and the donor would match the $5,000. The Commission announced on Tuesday that the match has been met.
Chris Sorrentino, Chairman of the Commission, was thrilled with the response to the $5,000 challenge. He said even though the challenge was met, donations will continue to be accepted for the ongoing restoration of City Cemetery.
Parks and Public Works staff have met with  Sorrentino to prepare a list of needs at the City Cemetery. Items on the list include:
Signage on Avenue H and Avenue I;
Repair/reset cemetery monuments;
Tree trimming.
To make a donation, contact the Fort Madison City Clerk, at City Hall or call (319) 372-7700, ext. 206.
All donations should be made to the "Friends of the Fort Madison Historic Preservation Commission" and can be made by check or credit card.  Checks and donations should be marked "City Cemetery".