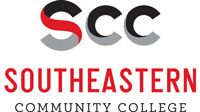 West Burlington, Ia-  Southeastern Community College and Iowa Wesleyan University have announced the formation of a non-profit alliance.
This is being done in an effort to help bring more students to both campuses, and allow the schools to share some administrators.
Iowa Wesleyan President Christine Plunkett says the institutions will develop a joint marketing plan, but are staying separate.
"We already have started working on some pricing which will be very appealing to these students to complete a four year degree at a rate that's very competitive with other both public and private institutions within the state," she says.
SCC President Michael Ash said the cost of a four year degree should be "greatly reduced" due to this partnership.
"We think that it's going to be exciting for parents and students we believe are going to be receptive to this," Ash says, "so we do anticipate an uptick in the number of students who are going to be utilizing our programming."
Southeastern Community College recently got grant money to hire student advocates and Plunkett says those advisors will help students assess whether to continue their education at Iowa Wesleyan.