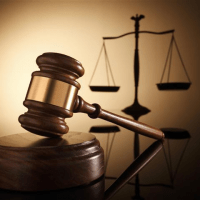 Burlington, Ia-  A man convicted in the 2017 murder of a Burlington man has asked a judge for a hearing for motions he had previously filed.
The Hawk Eye reports that Derrick Parker, one of the men convicted in the murder of DeMarcus Chew, asked Judge John Wright to set a date on a motion to vacate his sentence.
Parker wrote in a letter to Judge Wright "I am illegally incarcerated. Sir, could you give me a concrete date that you plan to hear my case?"
Hearings for parker's motion had been delayed twice before. The first hearing planned for November 12th was postponed due to COVID-19 and rescheduled to January 27th.  That hearing was postponed due to inclement weather.