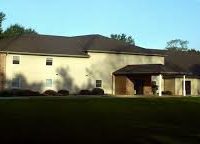 Burlington, Ia-  Once again a Burlington Church will be hosting a free food box giveaway.
On Saturday, March 27th Calvary Baptist Church will once again be receiving upwards of 1,200 food boxes from the USDA's "Farmers to Families Program" designated for Des Moines County. Calvary Baptist Church will for the 6th time be helping to distribute these FREE boxes of food to the community.
The giveaway will take place from 8 AM until noon or until all the boxes are gone.  The giveaway is being done on a first come first serve basis.
More information can be found on the Calvary Baptist Church's website www.calvarybaptistburlington.org or by calling 319-752-4406.