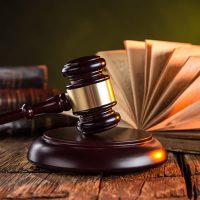 Davenport, Ia-  A Burlington man has been sentenced in US District Court on drug conspiracy charges.
According to the US Attorney for the Southern District of Iowa, 34-year-old Terry Lee Douglass III of Burlington was sentenced Thursday to 200 months in prison for Conspiracy to Distribute Methamphetamine.
In January of 2020, Douglas was caught with about 250 grams of methamphetamine in the Burlington area.  Douglas was involved with multiple other meth transactions between January and May of 2020.
Douglas and others traveled to Galesburg, Illinois to obtain ice methamphetamine from a supplier. Upon returning to Iowa, Douglas was stopped and arrested, while in possession of two ounces of Ice methamphetamine.
On December 1, 2020, Douglas admitted to knowingly and intentionally joining in an agreement to distribute methamphetamine in the Burlington area.