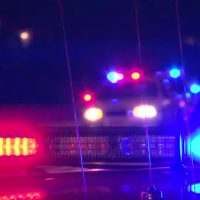 Wapello, Ia-  The Wapello Police department has announced multiple arrests stemming from the execution of a local search warrant.
Wapello police, in a coordinated effort with the Louisa County Sheriff's Office, conducted a narcotics-related residential search warrant at 209 N Vine St. in Morning Sun at approximately 11:00 PM Saturday.
This was in reference to the month's long investigation of the distribution of methamphetamine and other drugs to Wapello and the Morning Sun area.
As a result of the narcotics warrant; methamphetamine, drug money, evidence of narcotic sales and distribution, and paraphernalia were seized and 4 arrests were made in connection to the investigation.
44-year-old Randy Ford, 41-year-old Pricilla Watkins, 41-year-old Matthew Watkins, and 56-year-old Gino Hale all of Morning Sun were arrested on multiple drug-related charges.
All subjects remain at the Louisa County Jail on bond.