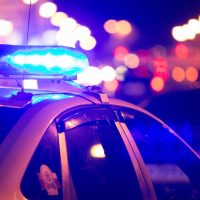 Burlington, Ia-  The Des Moines County Sheriff's Office has announced the arrest of a New London woman for driving while under the influence.
According to a news release, on Sunday, May 30th, 2021, at about 9:40 PM, a Des Moines County Deputy conducted a traffic stop on a vehicle at Des Moines County Highway 34 and South Prairie Grove Road for a speeding violation. The driver was also suspected of driving while intoxicated.
The deputy contacted the driver, 33-year-old Kaity Grace Bench of New London, and requested she perform a field sobriety test.  Bench refused all standard sobriety tests, as well as a breathalyzer test, and was arrested for operating while intoxicated.
The bench was taken to the Des Moines County Jail, where she gave a breath sample over the legal limit.  She was charged with operating while intoxicated, 2nd offense.