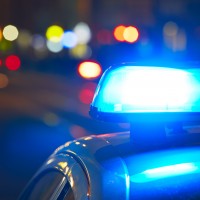 Gulfport, Il-  The Henderson County Sheriff's Office has announced the arrest of a Burlington woman on marijuana possession charges.
At about 1:10 AM Sunday, May 30th, 2021, a Henderson County Sheriff's Deputy initiated a traffic stop at Smith St. and Old 34 in the Village of Gulfport.
The deputy arrested 28-year-old Anjela M. Perez of Burlington for Driving with a Suspended License and Possession of Adult-Use Cannabis in a motor vehicle.
After a search of Perez's vehicle, the Deputy located a THC Vape in the console of the car.
Perez was taken to the Henderson County Jail, where she was processed. Perez was given a Notice to Appear.