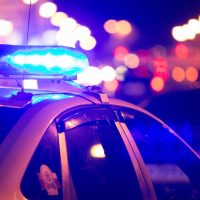 Burlington, Ia-  The Burlington Police Department is joining Iowa's statewide Traffic Fatality Reduction Task Force in an effort to reduce traffic deaths in Iowa.
As part of that effort, the Burlington Police Department will be conducting a special enforcement initiative geared toward the reduction of impaired drivers leading into Father's Day week.
Burlington Officers will join other law enforcement agencies to increase their focus on impaired driving this weekend, June 9th through the 12th.
Data taken over the last 10 years indicates that Father's Day weekend shows a higher number of impaired drivers on Iowa roads.
The eventual goal of these efforts is zero traffic fatalities, but the incremental goal for 2021 is under 300, down from 338 in 2020.