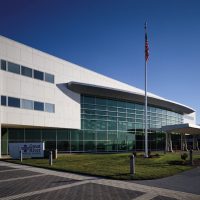 Burlington, IA-  The two hospitals in West Burlington and Fort Madison will soon share the same name.
The Hawk Eye reports that Great River Medical Center and Fort Madison Community Hospital will both be known as Southeast Iowa Regional Medical Center starting Thursday.
The organization that operates the hospitals will still be known as Great River Health.
The name change comes as the two hospitals will also begin to share one electronic system of health records.  This means that doctors at any hospital under Great River can access the medical information of anyone in their system.