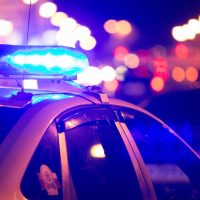 Burlington, IA-  Authorities have announced the arrest of a Burlington man for displaying a dangerous weapon.
On Tuesday, July 6th, 2021 at about 5:05 PM deputies with the Des Moines County Sheriff's Office were dispatched to T&D Repair at 6576 US Highway 61 for a report of a gun being pulled on someone.
Upon arrival, deputies were advised there was an argument between two people in the parking lot, over a parking issue.  One of the individuals, who was sitting in a semi-dump truck, displayed a pistol and aimed it at the other person.
The suspect was identified as 37-year-old Justin Cole Marland of Burlington.  Marland advised deputies he did display the gun to the victim.  Deputies then located a loaded .40 caliber Springfield XD pistol in Marland's vehicle.
Marland was placed under arrest for assault while displaying a dangerous weapon. He was transported to the Des Moines County Jail with a $2000 bond.